Boxer Dog Personal Checks
$15.95
These sweet designs really show the smart and ...
$15.95
Who can resist that smooched up face? ...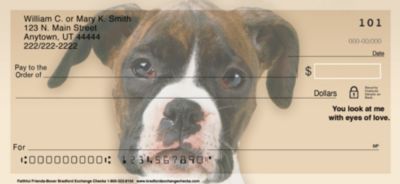 $6.99
Celebrate the Delightful Boxer with Boxer Check ...
$13.95
If you think your dog is a work of art, you have to see ...
$13.95
These fun dog checks are a tribute to the loyal boxer ...
$17.95
We've combined form and function with these ...
$15.95
A boxer: could a dog by any other name look so sweet? ...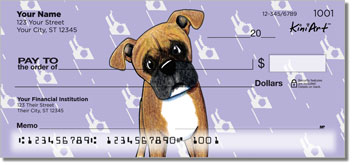 $17.95
Boxer Checks - Cute Boxer Personal Checks ...